About nine or ten days ago, @Bryci and I did a test with a webcam site called Chaturbate.
We decided to try out couples webcamming.
In the cam world, as I am sure you know, the biggie is MFC or Myfreecams. Sure, there is also Streammate but SM is kind of old school and they % they pay is somewhat laughable so many models are like…er… dafaq? MFC on the other hand is decent but if you've spent much time on MFC you've learned it's either great, or incredibly immature. No real middle ground it seems.
Chaturbate on the other hand, was the new kid on the block and it took a little time to find it's way but it's really, pretty amazing. They allow everything you can imagine, no matter what your kink is. So we thought, hey… let's try it out!
Our first couple's show was fun, great crowd, we had around 5000 people in the room which was somewhat eerie for me and my peen. We took some time off because let's not forget, we're still filming for our site and well, the holidays etc.
We went online on Monday after we filmed a creampie video, so I'd already cum once that day and it was a decent amount of cum. So a couple hours later B is like, hey… let's cam. Now, i gotta tell you, at no point of that conversation did I stop to ask my dick if it would be good to go. I think it answered for me in fact.
So we start shooting and she's teasing me like crazy. I don't know things work. I don't know that's part of it all. Go slow, have fun, make it last. Fun for everyone right?
Peen: NOOOOOOooooooo
So yeah, good times. I kid, it actually was fun. Met some cool people in there actually.
Needless to say, there is always someone in a cam room that is recording the cam show. Never fails, life goes on.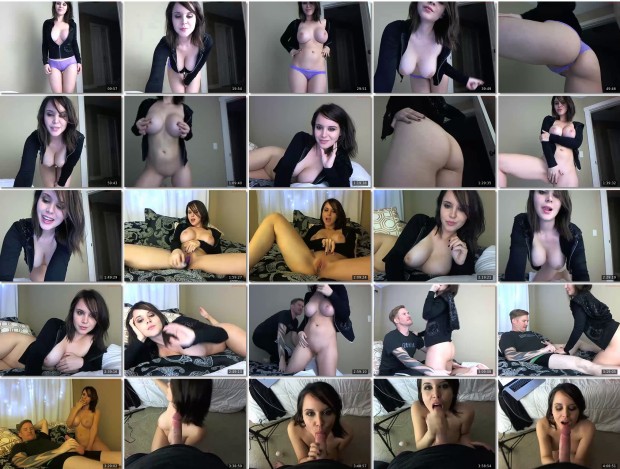 This is a screen cap of the show. Yes, 4 hours. bryci was on for almost 3 while I was video encoding, working with 4K files for http://bryci.com.
This all happened by the way in her chatroom found here: http://bryci.chaturbate.com/bryci
If you register for free… then go there to that room and click FOLLOW. Then when we go online next, you'll get an email so you can come watch. Yes, for free. Of course tips are welcome, but you do what is right for you. No, a tip of "FUCK HER RIGHT IN THE PUSSY!" isn't a welcome tip. 😉
My part of the show, 60-70 minutes area. So for 60-70 minutes, she'd get me close, then push me away, repeat.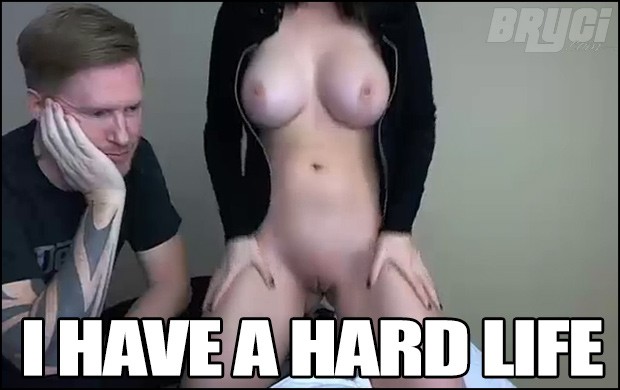 the meme is a joke people, calm down.
When it came time to blast, we had 8200+ people in the room. We had other cam couples coming into our room, spamming their room because we were in the #1 spot for the couple's section meaning we were the most popular cam room.
F*cking crazy.
So it comes time to cum and my dick is tingling like crazy… no, I don't want to cum yet. THIRTY STRAIGHT POV minutes later…. yes,  I drenched her in cum.
It was mind bending that 8200 people were watching us in real time.
We're maaaaybe going back on sometime on Wednesday, possibly Thursday as well… we'll see how time prevails.
Register for free, come check us out! —> http://bryci.chaturbate.com/bryci
Work to be done, getting ready for FuckFest 2016 in Las Vegas in January!
Not exactly the best name for it, perhaps a new name with each blog post about it? 😀
Hope you are having a great holiday season!