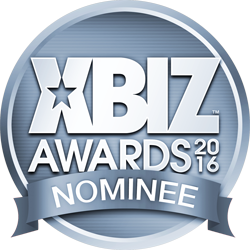 If you follow either @Bryci or myself (@jdpics) on twitter, you know that earlier this week we got word that she had been nominated for her first award online. We're pretty excited! The 2016 Xbiz Web Star of the Year award and if you click the banner above or this link right here ->>  you can go vote for her if you have 20 seconds. We'd appreciate it of course, without the fans we would not being living our dream, doing what we're doing!
We have no expectations to win or anything, we're simply thrilled to be considered. It's weird though when nominated for an award. I had always heard from others I know in the industry that award season is comical because there is always bitching over who got nominated, who didn't. Who wins, who deserved to win, etc. The nominations would then lead to bitching sessions.
I always thought there are people that are just dramatic about everything.
Why me? Why always me? This always happens to meeeeeeee
You know those people.
We all know these people. heh
For us, cool we got nominated but we have been very, very quiet up until the last six months with our promotion of Bryci.com. We weren't all over, we weren't going crazy into online porn, or offline porn. We were just having fun, doing what we're doing. That changed in September of this very year when we decided to go and meet, and have sex with, Aaliyah Love. Some of those scenes are currently inside http://bryci.com if you're curious
We had a fucking blast.
Period.
From there, it was like… wait… waaaaaaait.
We get to have a blast with our online site, make videos for fans and fortunately they want to subscribe to see more and more… and NOW WE GET TO FUCK PORNSTARS!!!???
We were both hooked. So now this last week when we got word the site got nominated, that made us smile.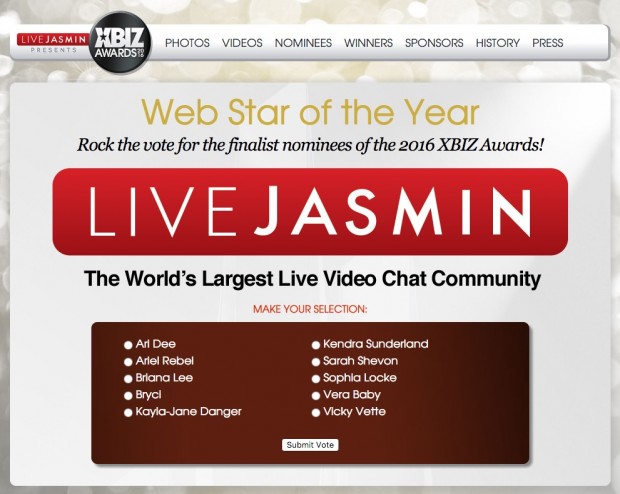 Voting goes through December 6th with the winner being announced in Los Angeles on January 15th.
January 15th, 2016 is a Friday.
We won't be in Los Angeles for the Xbiz Awards.
We will be in Las Vegas, and that day we are sexing with ______ _____________!
No, no hints. 😀
We have three girls lined up now, we're lining up six more. We were going to try for 10 but the timing won't work for ten and I'm not f*cking superhuman. Nine girls in 10 days will put Bryci and I to the test as it is. I can't wait and neither can she!
I want ot share with you who we're shooting with but the thing about life is that things can change. Of course you know this. If we say we're shooting with a girl and then the girl gets sick, and you think we're assholes for lying to you and getting your hopes up.  THOSE ASSHOLES.
Yeah, so we'll just book girls where we can and try and make it happen and hope everyone is feeling fine that week.
If you didn't click the XBIZ award logo above to go Vote for the incredibly sexy and hard working Miss Bryci – here's your chance! 😀
(hint hint, lol, click below)
(full size screen cap is here and this video is NOW LIVE inside http://bryci.com in 4K/1080p/720p)
So what else is new?
Well, I have been getting the new version of BellaPass (V2) ready so we can start building it. Holy shit, so complicated! So much to figure out. See, we're re-adding everything, from day one through now in such a way that our search engine will be insane inside the sites. We could do it easier, but if you're going to do something – talk to your members, see what they want and try your best to make it happen. Some of you reading this have had mini-interviews with me where I got inside your head to figure out what you wanted. I took notes, we configured things and soon, we start building it. It's def. going to take some time, but it'll be worth it!
We're jumping ahead yet again with some of the new features we're going to offer, that *nobody* else does.  I want to tell you more.. but I'd rather show you, when ready instead.
Yeah, 2016 is going to be f*cking nuts.
Can't wait for it! You coming to Vegas to meet Bryci and myself? Did you know Katie Banks is coming as well? I think we've talked TC Davidson into coming as well so there will be at least four of us down there to drink with. Beer on me? Come say hi! Aleah Jasmine was coming but she might not be now, scheduling issues might prevent her from coming during that week. We'll know more at the start of January.